The Dubuque Bike Coop is a non-profit community bike project.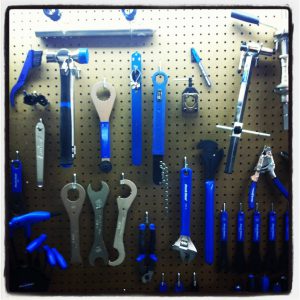 Hours:
| | |
| --- | --- |
| Tuesday: | 6pm-8pm |
| Thursday: | 6pm-8pm |
As of March 24, 2020, we will still be operating on normal business hours, but on a very limited basis. Our new regulations are as follows:
1) We will do a pre-requested check out system. All of our bikes have a photo , so we will be posting them up for you to look through them at www.facebook.com/DubuqueBikeCoop. Please look in the photos folder for the bikes we have on hand. When you have found a bike or two that you are interested in, you can message us through our facebook page to let us know which bike(s) and when you will be coming by.
2) At NO TIME will we allow anyone inside the building EXCEPT our volunteers!! This is to not only protect you, as our guest, but us as the volunteers.
3) These new provisions will be offered on our normal business hours on Tuesdays and Thursdays from 6-8 pm.
Due to the new cases in our area, and the lockdown of Illinois, we cannot promise how long we are able to do this, but we will try every effort to help you get the bicycle you want.
Please help us help you! Please be patient as we may only have one or two volunteers on hand to assist you.
Thank you for your patience and understanding. We are sorry for any inconvenience this may have on you.
-Dubuque Bike Coop Staff
Contact Us: